DESCRIPTION
| | |
| --- | --- |
| 面料 Fabrics | 纯棉 Cotton |
| 伸缩性 Stretchability | 超弹力 Super |
| 拉链 Zip | 没有 No |
| 剪裁 Cutting | 宽松剪裁 Relaxed Fit |
| 模特 Model | F |
| 其他 Others | S-XL 可以穿 |
Size




尺寸

Length




衣长

Bust




胸围

Sleeve




袖长

Shoulder




肩宽

Free Size
62
94-106
35
45

*测量单位: 厘米 (cm)
Measurements stated are in CM
SIZE GUIDE
我们的测量单位是厘米(cm),所有的尺寸都是以平量方式来进行局部测量(不是上身测量)
All measurements stated are in cm; they are taken across an apparel (and not the circumference) at respective areas.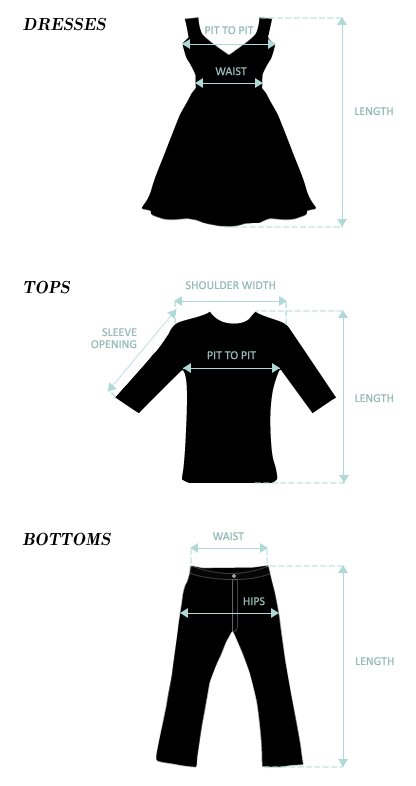 备注 Remarks: 手工测量 Manual Measurement
单位 Unit: CM
温馨提示 Gentle Reminder :
1. 因各人身材比例不同,以上尺码建议仅供参考:因布料款式伸缩性不同和是手工测量,会存在1-2cm误差,敬请见谅! As everybody has a different body shape, the size guide above is for references only. There might be 1-2cm differences in the measurements given due to the different stretchable quality of the materials and the way measurement is taken.

2. 由于光线,显示器等原因,请允许图案颜色可能与实物有细微差别,这不算为瑕疵,请以实物为准! Please allow 20-30% discrepancy in the product color due to lighting and monitor resolution (actual may appear darker/brighter). In such cases, the variance may not be considered as a defect.
MODEL INFORMATION
| | | | | | | |
| --- | --- | --- | --- | --- | --- | --- |
| Model | Height | Weight | Bust | Waist | Hip | |
| Michelle | 158 | 43 | 81 | 64 | 86 | S |
| Isabelle | 163 | 45 | 78 | 65 | 86 | S |
SHIPPING & RETURNS
国内运输邮费 Local Delivery Charges
所有的包裹将一律使用J&T Express公司寄出。以下是有关地区邮费价格:
We're using our default courier service for local orders J&T Express. Below is the domestic delivery postage for more information:
西马 WEST MALAYSIA - RM8
东马 EAST MALAYSIA - RM12
限时活动:西马满150,东马满200可享有免运费福利。(须符合条规)
Limited period event: FREE POSTAGE for WM RM150 or EM RM200 & above. (T&C Apply)
我们将与每个工作天的下午3PM寄出包裹。请在3PM前完成汇款。感恩 ❤
WE WILL SEND OUT PARCELS ON 3PM EVERY WORKING DAYS. Kindly make your payment before 3PM. Thank you so much ❤

查看物流 Order Tracking
以下是查看物流的链接。一旦包裹寄出,单号将会发在邮件或Messenger
Attached below is the tracking link for your parcel status:-
Local Delivery: https://www.tracking.my/couriers/jt
Tracking numbers will be provided by email / Facebook Messenger once shipped.


我们接受退换吗?Do we accept returns & exchange?
是的,我们接受退换,但须符合条规。
Yes, we provide returns for all items with the below term and condition applied;


*促销商品一律不能退款&退换 SALES ITEMS ARE NON REFUNDABLE & EXCHANGE*

退还条规 Return's Term & Condition

1. 所有退还商品须在3个工作天内寄回(顾客收到包裹的第一天算起) All return must be posted to us within 3 working days after the buyer receives the parcel. (*delivered date as the first day)
2. 我们只接受正当理由退换(例如:收到错误的商品,瑕疵商品,尺寸问题)Returns and exchange can only be made strictly with valid reasons only (Eg: Incorrect items, defective items, sizing problem)
3. 促销商品,贴身衣物和首饰。这些商品都不能退换和退款 Sale items, intimates, and accessories. The sale of these product categories is final and cannot be returned, exchanged or refunded.
4. 退还的商品必须确保是完整无损,未拆吊牌,未穿过,未洗过和未修改过 Items must be in its original condition. Please make sure all items are with tags, unworn, unwashed, and unaltered.
5. 如有违反以上条规,我们有权拒绝一切退换交易。We reserve the right to reject any returned item if it doesn't meet all mentioned conditions.
6. 恕我们不归还任何使用过的折扣卷或会员分数,如使用在退还的商品上。Any used/credited reward points/discount codes for the returned order will be voided and not refundable/re-usable.

*促销商品一律不能退款&退换 SALES ITEMS ARE NON REFUNDABLE & EXCHANGE*


Note :
请问更换商品需要额外付费吗?Is there any additional charges involved for exchange?

如果退换的理由是因为各人因素(例如尺寸不合适/上身效果不满意等),买家需承担双方的邮费(卖家和买家)Buyer will need to bear both side postage (buyer and seller) if the return reason falls under Unsatisfactory Items Reason (eg: sizing problem / not nice after wearing).
如果退换的理由是因为瑕疵商品因素,我们将承担双方邮费 If the return reason is under Defective-related items, we will bear both side postage.
最后,我们只接受正当理由退换。由于各人身材体型不同,我们不接受 "不合身/上身效果不美" 作为退换理由 Lastly, we do not accept the reason of not suit / not nice after wearing as every body has different body shape, we only accept valid reasons.
如何退还瑕疵/错误商品?How do I return Defective Items / Wrong Items?
请跟着以下步骤:-
Follow the step provided below : -
私信我们的脸书专业 DM our FB Page : Dressy Boutique
提供订单号码,要退换的商品编号和理由 Provide ORDER ID, PRODUCT's CODE that wishes to return and REASONS: Example (Defective Items- attach photo(s) if possible / Incorrect item received )
经过客服处理,请将商品寄回以下地址,并提供追踪号以方便我们查询 After the deal with our customer service staff, kindly return your items to the address shown below and provide us the tracking number for further tracking.

Name: Dressy Boutique
Address: 93, Jalan Jati 2/4 Taman Jati 2 32000 Sitiawan, Perak.
Contact No: 011-36612080

*请留意退换的包裹将在3个工作天内处理 Please note that return parcels may take up to 3 working days to be processed*
*促销商品一律不能退款&退换 SALES ITEMS ARE NON REFUNDABLE & EXCHANGE*
Customer comments
| Author/Date | Rating | Comment |
| --- | --- | --- |